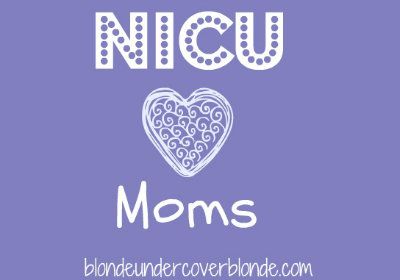 Happy Wednesday! I am linking up with
Heather
and other moms to give advice and share my story of being a NICU mom to twins.
Baby(s) Names:
Mya and Milani
Milani
Mya
Gestation Age at Birth:
32 weeks and 2 days
Milani, August 18th 2011
Time in the NICU:
Mya - 3 weeks, came home August 12th 2011, Milani - came home August 18th 2011
Birth Stats:
Mya - 3 lb 9 oz & 16.5" and Milani - 3 lb 1 oz & 15.5"
Reason for NICU stay:
The girls were breathing on their own the day they came into the world. They needed to gain weight, maintain body temperature on their own, and learn how to bottle feed before they were allowed to go home.
Mya, August 12th, 2011
Obstacles:
Milani experienced sleep apnea the first couple of days so they had to give her caffeine. Mya had a blood transfusion. Both experienced Jaundice for a couple of days.
My Obstacles:
Reassuring my friends and family that the girls were okay after seeing the pictures of the girls in the incubator.
Telling people not to feel sorry for them, when they would text a sad face as if something was wrong with my girls.
Not knowing when to leave the hospital! I spent every second with my girls, breastfeeding, talking to them, spending time with the nurses and other parents of twins.
Traveling to and from the hospital.
Getting the house ready for the girls arrival.
Not trying to give the stink face to those made clear that they did not want their babies born early as if they had control over it or if it would be such a bad thing.
At a time the girls were on opposite of the NICU, so juggling times to spend with each one and feed each one. There were times my husband could not go to the hospital because he had to work.
Coping:
I was already prepared for my daughters to be born early and to stay in the hospital. Although, they didn't stay very long, it felt like forever. It was great to talk to the nurses, hear the girls progress and speak with other moms in the NICU. We knew the main reason that the girls were in the NICU because they were twins and most twins are born prematurely. I lost a lot of friends and did not speak to a lot of family members because of my girls being the hospital. Their excuse was that they did not want to see the girls like "that." For the first time, I am showing pictures of my girls and yes, they were not finished baking yet, but their was nothing wrong with them.
The book store was across the street from the hospital and I would go there every day and read more about prematurity.
Advice:
It is okay if your baby is born early. The NICU is the best place for them to be. It may be a challenge, but you will be surprised how much support you will receive.
Be hands on with your baby. The nurses encourages parents to come in the NICU during feeding time so the parents can change their diapers, check temperature and feed them.
Do not depend on the monitors! The monitors can be distracting, but do not rely on them because you will not have them when you come home with your little one.
Do not get offended if family or friends do not understand. Some think that a stay in the NICU is a sad thing or seeing your baby with tubes in their nose is the worst thing ever. It is not! The NICU is to help the baby not harm. Try explaining that to your love ones or show pictures of your babies to those who understand.
Document, Document, Document! Have fun with the journey and capture every moment. Jot down notes or blog everything. I took videos as well, which I will show below.
Be ready for the challenge. There are some milestones that your little one will not reach on time and there are some that they will be right on target. Do not treat them any differently.
Here is a video of Mya and Milani during their stay in the NICU. This is just example to show how far they have come and where they are headed.
I would love to read your thoughts!